Tree Stump Removal Hialeah FL
Trees are vital to the environment. Unfortunately, there are circumstances where homeowners are forced to remove trees – all of it. Cutting trees is a relatively easy process; Stump removal is another thing. Stump removal takes time and requires following a set of techniques to make the process simpler and faster to complete.
Be sure to call the professionals for stump removal. An experienced team can remove your stump quickly and in a safe manner before unattended stumps can do more harm. Call Hialeah Tree Service today to get rid of your stump.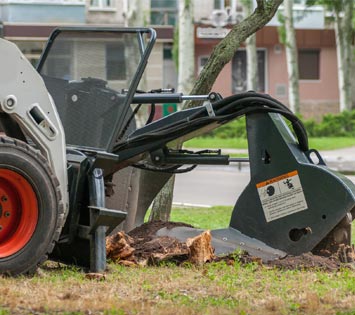 Why remove the stump?
Once a tree is cut, stump and root systems remain. For many tree species, this is all that is needed to grow a tree in the same place. Some trees will come back up from a point in the root system not far from the original tree. Since the tree was removed for a reason, the idea of ​​regrowth is often not positive. Therefore, the stump must be removed  and the root system must be destroyed to prevent it from sprouting.
A stump can also be a breeding ground of danger. The stump can become the source of a large number of "invaders" such as ants, beetles, mites and other insects such as aphids. Aphids can suck the sap from the leaves and branches of other trees and plants in your backyard. It is a parasite that will not stop until the plants are still healthy. In addition, these insects will live comfortably in your stumps and in the winter will continue to breed more of their larvae and pupae, before you know it, you have an infestation that can harm you and your family and can cost a lot to be stopped.
Professional Stump Grinding
Our team of experts offers quality stump grinding at competitive prices. If you have a stubborn stump that needs to be removed, we are the ne to call in Hialeah and surrounds. We have 20 years of experience in the tree service industry and is available 24hrs, 7 days a week to help people who need us. Call us today at (786) 661-4281 to request a quote for your stump removal.
Get a Free Estimate
On the off chance that you need any tree services, for example, stump grinding, tree removal or tree topping cutting, don't dither us a call.
We are open 24 hours every day to answer your request.
Should you need an on location checkup, we will readily visit you.