About Hialeah Tree Service Pros
Hialeah Tree Service Pros is a company dedicated to giving the best tree service available to the Hialeah community. We perform tree removal, stump removal, tree trimming, tree extractions and everything related to arboriculture.
We work with approved safety equipment, which allows us to offer quality and safety throughout our operation. With our highly coordinated teams, the tasks of the most diverse projects are executed for both residential and commercial clients.
We have had projects in private homes, closed neighborhoods, condominiums, schools, companies, municipalities, public bodies, construction companies and landscapers …. We have more to go.
EXPERIENCED
We have 20 years of experience in the business helping Hialeah residents resolve their tree problems. We are trained arborist and we don't stop training as we always update ourselves with cutting edge technologies that can be used in our tree services.
PROFESSIONAL
We have a team of experts that guarantee a serious and well executed work with the utmost professionalism. We do a visual inspection on-site, explain to our customers what needs to be done, and exactly do what has been discussed.
ON TIME AND FAST
We guarantee a work start date that is best suited to the client's needs and with the greatest punctuality. We show up ready to work and prepare for your tree challenge, and then we make sure that the project would be finished in a fast and timely manner.
CLEAN UPS
Our team is neat and courteous and will clean up your space at the completion of a job. We respect your place and handle everything will care and when we finish, your house, farm, office or street will be totally clean and dirt will be collected at our departure.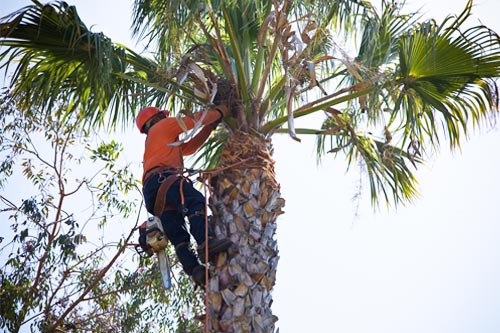 We love trees and as much as possible want to retain them. However, sometimes due to strong winds, landslide or a tree removal is needed and in danger or unhealthy, it is advisable to remove or cut it off. We have modern equipment and certified professionals that can meet all the needs of our clients, allowing us to cut trees safely and avoiding damages in wiring, roofs and others.
When the trees are cut, their stumps must be removed too to avoid fungal rot of the roots and pests around it. Stumps are often large and heavy and hard to deal with so therefore need a stump grinding process. The amount of time and energy to remove it depends on the size, width and how deep the roots of it goes to the ground. Let us deal with stubborn stumps with our cutting edge grinding technique.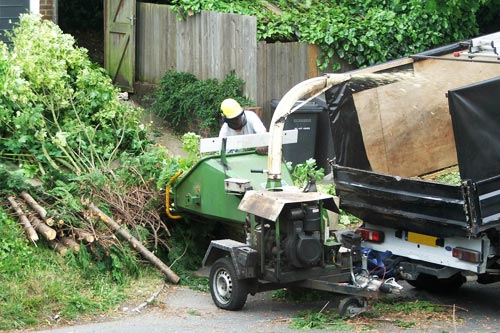 Pruning is typically done to maintain and preserve the health of the tree. On other occasions pruning can also just be purely aesthetic reasons and in others, for security reasons of the people and establishments around them. Whatever the reason why you need to prune your trees, we can give you personalized and professional service.
Emergency Tree Service
When a storm occurs, fallen trees can block driveways or damage your property. People who try to clear fallen trees themselves may face potential hazards such as electrocution. Leave the emergency tree service job to the professionals. Our rapid response team is available 24/7 and will be there for you when you need us.
Get a Free Estimate
If you need any tree services in Hialeah, don't dither us a call. We are open 24 hours every day to answer your request and give you a free estimate. You can also send us a message through the form here on our website.
We will happily give you a free evaluation and give you an estimate wither by a physical visit or a remote one
Physical: We coordinate a date to visit the place where the work will be carried out and together with the client, we carry out an assessment of risks, feasibility of the work, analysis of options, terms, list of items and quotation of the project.
Remote: If a physical assessment is not possible, we carry out an analysis based on photographs of the tree / s and the place to work and then, together with the client, we carry out a risk assessment, work feasibility, analysis of options, deadlines, list of items and quotation.